MONTH FOCUS:

POWER OF PEOPLE AND PUBLIC OFFICE

  

|

I

SSUE 4 OF 4  

|

 

1.25.21
Good morning and happy Monday!

In the spirit of Vice President Kamala Harris breaking a glass ceiling last week, we're wrapping up our topic on the power of the people and public office by highlighting Iowa women who have been a first in their political field. If you scroll all the way to the bottom, we've also included a collection of links specifically related to the news surrounding the historic inauguration, in addition to our normal news sections. (A heads-up: There are a lot of links. Don't say I didn't warn you.)
This week on Jan. 29, we'll be hosting our first Fearless Friday event, where we'll hear from Sen. Joni Ernst and Rep. Cindy Axne. You'll also have the opportunity to learn from and connect in breakout sessions with others.
There's still time to sign up for this free event.
I'll be there, and I hope you will be, too.
Lastly, for the past several years the Business Record has released an annual survey on the status of women's issues in Iowa. This year we've expanded the survey a bit and also want to give you an opportunity to offer feedback on our first few months of Fearless. It would mean a lot to us if you took time to participate. Note: The majority of the questions are not required, but we have a lot we'd appreciate your insight on.
TAKE THE SURVEY
.

Whew! That's enough from me. Have a great week.



- Emily Blobaum, Fearless contributing editor
Seven Iowa women on what it's like to be a first in their field
BY EMILY BLOBAUM,
FEARLESS CONTRIBUTING EDITOR
Editor's note: Below are excerpts. To read their full stories, click on their individual names. Also as a note, we reached out to Gov. Kim Reynolds' office (as she is the first woman to be governor in the state), but did not receive answers in time to include in this issue. We hope this collection of firsts will become an ongoing series. If you know of a woman who has been a first in her field throughout Iowa (it doesn't have to just be politics), please don't hesitate to send me an email at

emilyblobaum@bpcdm.com

.
Perla Alarcon-Flory




First Latina elected president of the Sioux City School Board




"When I ran, I had people tell me to drop the Alarcon in my name. They said if it is Perla Flory, people might feel better. But I can't hide who I am. It is not my intention to hide who I am. When I see myself in the mirror, I don't only see Perla Alarcon-Flory. I'm the product of so many generations. At the end of the day, the only legacy I can leave my kids are the things I can do in my name. I want my legacy to be one of service. A legacy where every child may know that regardless of their skin color, they can do anything."



Cindy Axne




One of the first two women to represent Iowa in the U.S. House





"I didn't set out to be first – because in my view, electing the first women to the U.S. House in Iowa should have happened long before 2018. My first year in office marked 100 years of women having the vote. When you're breaking a glass ceiling after 100 years, it doesn't always feel like that's something to celebrate. It feels like we should be saying, 'It's about time.'"




Bonnie Campbell




First woman to be elected as Iowa attorney general





"Being attorney general, people have the word 'general' in mind. That you're disciplined, smart and tough. It's hard to look like I look and have people draw up that image. And then of course, if you're too tough, they don't like you because you're not nice. You're constantly walking a knife's edge. I was acutely aware whether people liked me or not would be based on one thing. Whether they think you're smart and competent was based on something different altogether."



Roxanne Conlin




First woman nominee for Iowa governor on a major party ticket





"The constant pressure to be 100% all of the time was difficult. You had to be cheerful. You had to know all the answers. You had to shake every hand. I was committed to the idea that every citizen had the right to talk to me. We talked to 500,000 people. I had extraordinary volunteer support. Women had always done the scut work of politics, but for us the governorship was more of a cause than a campaign. It was an effort on the part of Iowa's women to show that women could do anything. As the standard-bearer, I was the person who needed to do that."



Jacquie Easley McGhee




First Black woman to serve on the Des Moines school board





"Being a first is both a blessing and a burden. It's definitely a blessing because you feel like you can be a role model to people who aspire to that position. At the time I was elected, I was the first Black woman to be elected to a citywide position. I thought that I had to do this to open that door. I'm happy to say that happened. The woman who followed me on the school board was a refugee and an Asian woman. But it's a burden because you are the first and the only. There are high expectations that are given to you."



Joni Ernst




First woman to represent Iowa in federal elective office





"I've spent my entire life — both in the military and in public office — as a woman in male-dominated fields. I believe that whoever is the best person for the job should get or do the job; it shouldn't be about being a man or woman."



Aime Wichtendahl




First openly trans elected official in Iowa





"I was born and raised in Iowa, so I have a Midwestern tendency to not think of myself as a role model. I'm flattered by the attention, but I'm not used to it and I don't want to let it go to my head and inflate my ego. At the end of the day, I hope me being first makes lives better for other people who didn't have that kind of support or inspiration. If it makes it easier for people to be their authentic selves, that's all I hope for."



Four ways we can promote unity
BY LORI CHESSER
CHAIR, DAVIS BROWN LAW FIRM IMMIGRATION DEPARTMENT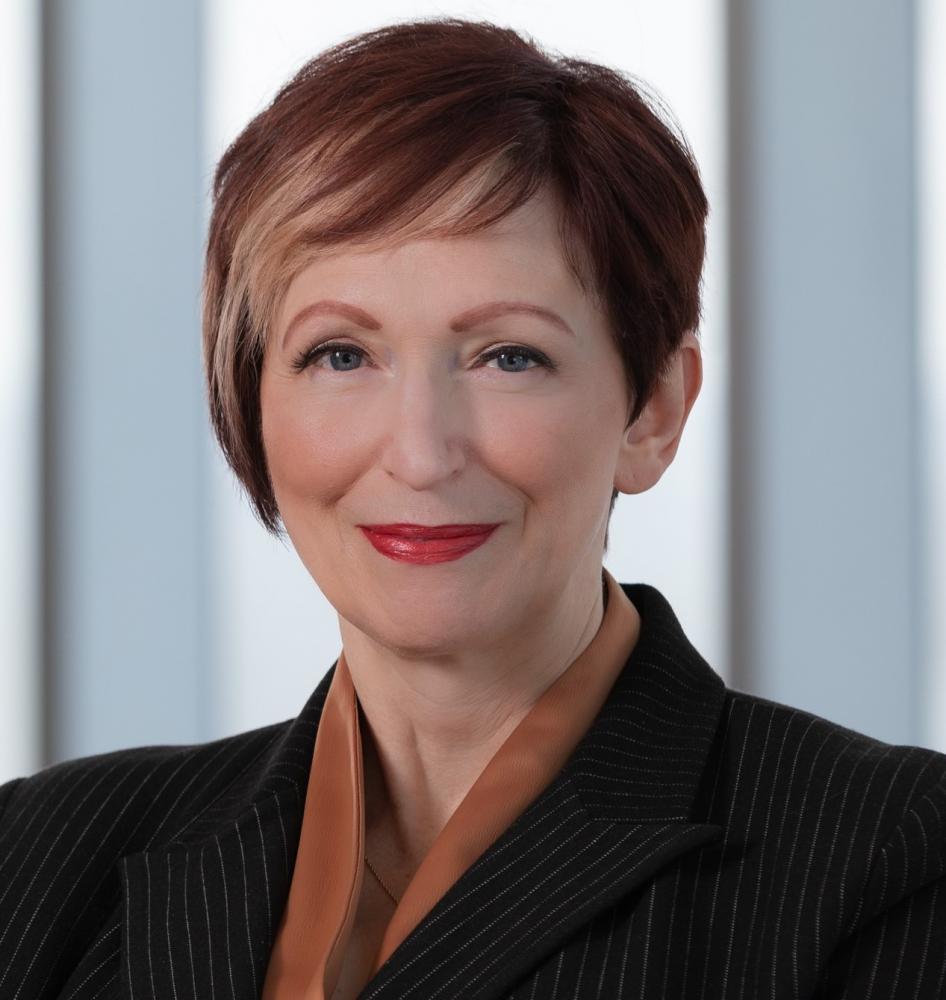 What can we, who are not elected officials, do to promote unity in governance as called for by President Joe Biden? Governing is — or should be — different than campaigning. Elections are a win/lose proposition. The word "campaign" itself is a military term. Governing, on the other hand, is about solving problems and making life better for everyone.
My experience in politics is from advocating for immigration reform. My conclusion from this often frustrating exercise is that we get the politics we deserve. If we think and talk about governance as a battle, that's what we get.
If instead we want to have unity, we must make room for dialog and, dare I say, love in our interactions.
Some specific ideas I have gleaned over the years:

Use care in talking about the "other side."

I have seen anti-immigration groups employ derogatory terms for immigrants to dehumanize them. Sadly, late-night hosts often do the same for politicians. The Rwandan genocide in the 1990s was fueled in large part by radio hosts calling the minority tribe "cockroaches." We must respect each person no matter their views so that we can look them in the eye and have a conversation.

Ask why

.

Taking a stand is not dialog. A fellow board member of a charitable organization once stated a vociferous opinion about "illegal immigrants." After the meeting, I asked him what he meant. I explained more about how the system worked, and after several minutes he started to question his own opinion. It doesn't always work that quickly. Still, if I had taken an opposing vociferous stand I would have missed this opportunity.

Be humble

.

Consider the possibility that your solution, however brilliant, is not the only or best one possible. Much of my work is with people immigrating through being offered jobs in the U.S. Many years ago, I saw problems with many parts of our system and thought I had solutions. Participating in national meetings with immigration lawyers serving different populations revealed that I understood only part of the picture. Working with nonprofit groups in Iowa also opened my eyes to other aspects of the situation. I had to give up some of my "solutions." I was rewarded by a more comprehensive understanding that made me a better advocate.

Persist

.

The only way to not be divided is to make being united our priority. The best example of this in my life is my marriage. My husband is from a conservative Southern family and I lean liberal. We have had – and continue to have – animated conversations about political issues over the last 33 years. Because we love each other and want to stay married

–

and also really care about some of these issues

–

we work through it. Sometimes we can't resolve our views and they continue to crop up over many years. In other situations, we end up in agreement on the major points and sometimes vote for the same candidate.
The commonality in all these points is putting relationships above winning. This may sound counterintuitive because we advocate not as a game but to achieve important goals. We are now seeing what happens when relationships with those who don't agree are put aside: We achieve nothing and politics becomes a power struggle. We learned on Jan. 6 that violence is the ultimate outcome of a power struggle. If we want something better, we – the voters – must lead the way.
Lori Chesser is the chair of the Davis Brown Law Firm Immigration Department. She has been involved in immigration reform advocacy for more than 20 years.
Left:

New York Times journalist Nikole Hannah-Jones.

Center:

NFL referee Sarah Thomas.

Right:

Iowa Public Radio host Pat Blank.
"FOR THERE IS ALWAYS LIGHT

IF ONLY WE'RE BRAVE ENOUGH TO SEE IT,



IF ONLY WE'RE BRAVE ENOUGH TO BE IT

."


-AMANDA GORMAN
Worth consuming: Inauguration edition